NATURAL ・ COMFORT ・ LUXURY
SOGNAREBEDS uses only the finest natural materials and best craftsmanship to create the world's most luxurious, comfortable bespoke mattress and pillow, for your incomparable slumber experience.
We believe a perfect mattress and pillow is much more than just ultimate comfort. It should ensure you a lifetime of uncompromised deep and healthy sleep.
SOGNAREBEDS preserved with the tradition of hand-crafted individual bespoke mattress to order.
The gesture skills of our master craftsman are key to your perfect sleep and are passed down from generation to generation, ensuring the resilience and quality of all mattresses.
Each specific fillings combination is hand-teased by craftsman to retain resilience and loft, which allows air to circulate freely and enables the bed to generate continuous fresh air circulation.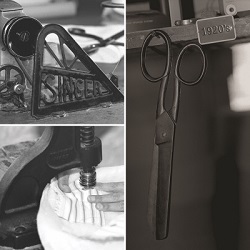 SOGNAREBED's theory of perfect sleep brings us close to nature.
Our mattress and pillow are upholstered with the finest natural materials, each filling is carefully selected and blended for the uncompromised comfort and body support to give you the ultimate beauty sleep.
BRISTISH WOOL IS SELECTED FROM THE LOWLANDS FOR ITS NATURALLY SOFT, RESILIENT, AND BREATHABLE FIBER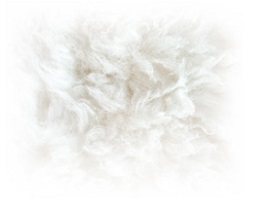 Hygroscopicity properties keep sleepers dry, cool, and breathable.
The diameter of wool fibers is between 29 and 35 micros, which is very suitable for making high-quality bedding because of its resilient and climate control prosperities.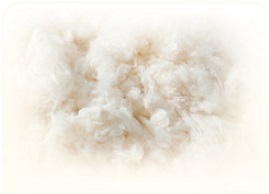 Natural soft, cool comfortable fiber, which has a unique moisture absorbent, breathable benefit. They are tough and can withstand wear and tear.

Wool is washed and undergo Sterilization treatment
The wool is mixed with cotton to improve the softness
The wool is evenly cut layered into their required measurement
The bonded wool is evenly distributed to unify its electricity
The wool is evenly layered, breathable, clean and sterile
The wool is evenly distributed, clean, sterile, and layered.
It's hygroscopic, so it doesn't easily generate static electricity or absorb dust and bacteria.
The molecular structure of wool absorbs moisture and then
release it back into the air, which helps our body maintain a proper controlled temperature and humidity level to provide a comfortable and tranquil sleep.
The wool is biodgradable, hypoallergenic, and a natural climate controlled fiber.